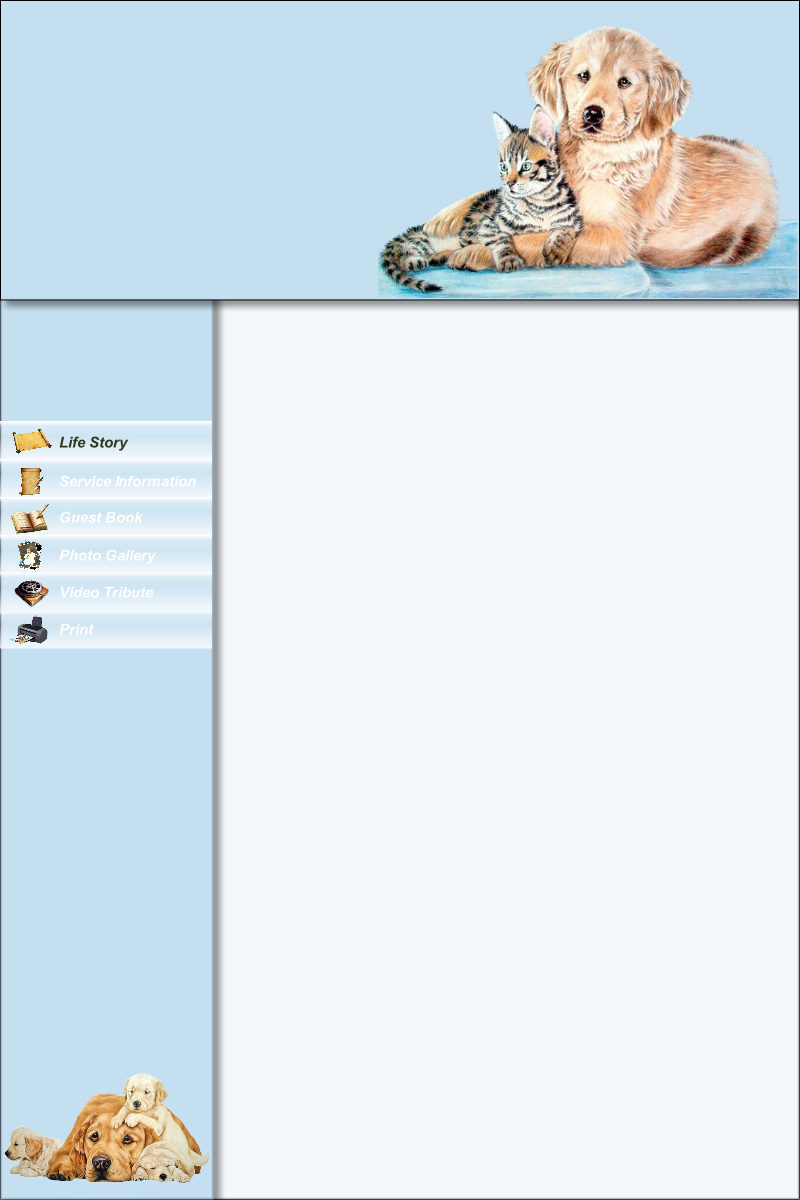 Phillipsburg - Mary Annabelle Hunziker, 92, passed away Monday, November 25, 2019 at the home of her children Robert and Pamela in Phillipsburg, KS.
Annabelle was born July 17, 1927 the daughter of Walter Wesley and Sarah (Norton) Judd. She was raised on the family homestead in north Phillips county. In 1947 she married Robert Dale Hunziker in Norton, KS; to this union they were blessed with two sons, Robert Francis and David Charles. Annabelle was one of Jehovah's Witnesses at the Kingdom Hall of Jehovah's Witnesses, Phillipsburg, KS.
Annabelle had several hobbies, she enjoyed reading books, studying Bible verses, putting together family photo albums and documenting the history about the pictures. However, her passion was her love of cats, she would take in and care for any cat that would come her way. She was always putting food and water out to ensure the cats wouldn't go hungry. She also had a favorite cat that she lovingly named Fatso for obvious reasons.
She was preceded in death by her parents, husband Robert on August 2, 1962, son David Charles in September 7, 2008, a brother Francis Judd of Phillipsburg and a sister Lila Waterman of Atwood Kansas.
Annabelle is survived by her son Robert and wife Pamela Hunziker of Phillipsburg, KS; a granddaughter, Chanda and husband Andy Munk of Rozel, KS; three grandsons, Robert Clinton and wife Katie Hunziker of Plainville, KS; Eric Murphy and wife Erika of Gualel, Ecuador; and Jon and wife Yajaira Murphy of Cuenca, Ecuador; and many nieces and nephews along with eleven great grandchildren.
She will be missed her by many very close friends in the area. Annabelle never drove an automobile. The family would like to extend a warm thank you to neighbors and close friends for the immense amount of support, love and help shown to "Annie" over the course of her later years.
Funeral Services will be held at 2:00 p.m., Friday, December 6, 2019 at All Faiths Funeral Chapel, 113 S. Madison St., Smith Center, KS, with Ron Hessling and Randy Elder officiating. There will not be a public visitation as cremation was chosen. Inurnment will take place in Fairview Cemetery, Phillipsburg, KS. Memorials may be given to Kingdom Hall of Jehovah's Witnesses and sent in care of the funeral chapel.
July 17, 1927

November 25, 2019