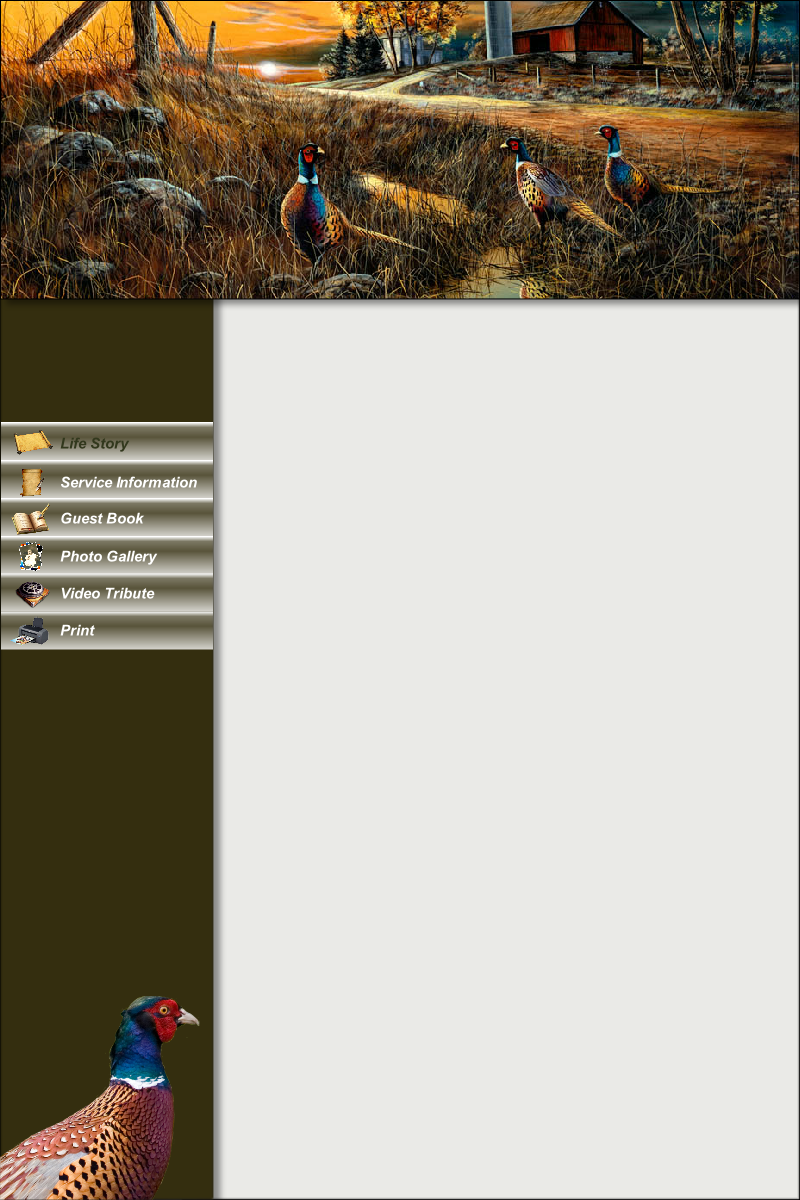 Norton – Nile L. "Mick" Cochran, 82, passed away Friday, March 22, 2019, at the Andbe Home, Norton, KS.

Mick was born November 29, 1936, in Norton, KS, the son of Vance and Elsie (McCrea) Cochran. Mick grew up in Norton County on a farm north east of Norton. He graduated from Norton High School, class of 1954.

On August 18, 1957, he married Ida Marie Nuttycomb in Almena, KS, and to this union they were blessed with two children, William "Billy" Frank and Tamra Ellen. Mick and Ida made their home in Norton until 1959 when they moved to Belleville, KS, and resided there until 1962.

In June of 1962, Mick began his career with the United States Bureau of Reclamation building the Norton Dam in Norton, KS Mick stayed with the Bureau of Reclamation for thirty-one and half years working dams, canals, laterals and substations. Mick worked jobs in Kansas, Nebraska, Washington State (Grand Coulee Dam), Northern CA, Montrose, CO, Utah, Page, AZ and Grand Junction, CO until June of 1992. He moved back to Norton in May of 1997 from Grand Junction, CO.

Mick had many hobbies throughout his life including leather craft, mechanics, carpentry, cabinet making, general handyman, but he truly loved to go hunting and fishing with his son Billy. While his favorite was pheasant hunting, he enjoyed hunting elk and deer whenever he could. He also enjoyed camping and 4-wheeling with the whole family while living in Colorado. He loved his Labrador dogs, too, and owned one of each color throughout his life. Mick enjoyed playing the fiddle. He often played square dances with his folks as a young man.


It was very rare for Mick to have missed a concert in which his daughter, Tamra, was either directing or performing. He was totally devoted to his wife, Ida Marie.

He was preceded in death by his parents, wife Ida Marie, son Billy, three brothers, Gene, Earl, and Lowell Cochran and two sisters, Leta Rooney and Claire Poage.

Mick is survived by his daughter Tamra Cochran of Norton; two sisters-in-law, Velma Cochran of Syracuse, KS and Mona Cochran of Bentonville, AR and many nieces, nephews and friends.

Funeral services will be held at 10:30 a.m., Tuesday, March 26, 2019, at Church of God, 1010 Churchill Dr., Norton, KS, with Pastor Rob Mohr officiating. Visitation will be held from 6:00 p.m. to 8:00 p.m., Monday, March 25, 2019, at the Church of God, Norton, KS. Burial will take place in Mt. Hope Cemetery, Almena, KS. Memorials may be given to Nile L. Cochran Memorial Fund and can be sent in care of All Faiths Funeral Chapel, 113 S. Madison St., Smith Center, KS 66967.
November 29, 1936

March 22, 2019